The Leading Auto Glass Adhesive: SikaTack Mach 30
Chambers Auto Glass only uses the best in Auto Glass Replacement and Repair
Baldwin County, Alabama:
Call us! (251) – 348 – 1852
Send us an Email!
chambersautoglassllc @gmail.com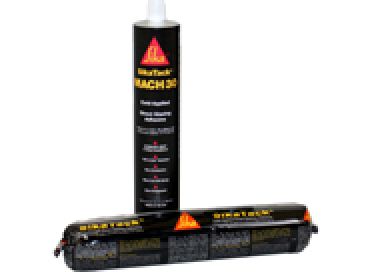 Want to know how we get your Auto Glass replacement and repair done right the first time? It's in the unique & powerful adhesive we use
Recent updates in one of the latest Process and Features at https://chambers-auto-glass.com has brought attention to the industry standards in quality and result driven technology. When one of the employees is asked to give an example of what makes Chambers Auto Glass a leader in their field they will always answer " Here at Chambers Auto Glass we happily carry all the right tools, equipment, and expertise to do any job fast, effectively and send customers happily on their way."
Still, depending on the temperature and other conditions, it does take time for the glass adhesive to set and reach the optimal Safe Drive-Away Time (SDAT). With an Industry First, 30-Minute SDAT. Chambers Auto Glass has begun implementing and working with the Auto Glass Adhesive (AGA) experts at Sika and have introduced a way to speed up the SDAT: the new SikaTack Mach 30. A cold-applied auto glass replacement adhesive, the Mach 30 has an industry-first 30-minute SDAT (under most conditions).
With such a short SDAT, Chambers Auto Glass will be able to take care of more customers, and even faster than before.
A fast curing, high viscosity polyurethane, Mach 30 and is designed for use in replacing direct glazed automotive glass. Formulated with a unique Fortified Polymer Technology, it promotes rapid strength build-up during windshield installations.
The Mach Series is an all-in-one modulus, so it can be used on any vehicle make and model. Because it's non-conductive, it won't interfere with embedded electronic technologies in the auto glass.
It also helps with other attributes, including:
Application temperature range: 0° F – 120°F

8-minute open time

Exceeds FMVSS 212/208

New 465 ml unipack sausage packaging reduces waste

Short cut-off string
Sika and Chambers Auto Glass also makes sure you're covered for every situation. Their new Mach 60 has a 60-minute SDAT in all conditions, plus the same handling characteristics and application features as the Mach 30.
Some of the benefits of a quick and mobile service can easily outweigh other options. When you notice a chip or crack in your windshield, you don't always have time to stop and have it properly repaired. However, putting off a repair can end up costing you more because the chip can spread into a large crack. Once this happens, a windshield replacement is necessary. Mobile auto glass repair and replacement services offer many advantages to those drivers who can't seem to find the time to visit their auto glass specialist.
This means that instead of you taking time off of work or out of your busy schedule to have your windshield repaired, the repair service comes to you. You can have this service come to your home or office, allowing you to continue working while an expert technician repairs or replaces your windshield. You get your windshield in good working order without disrupting your busy schedule. Next time you're cought up with one of your windshield or auto glass is so damaged that it can be dangerous to operate your vehicle. For example, when a large tree limb has shattered your windshield or someone has broken into your car by smashing the glass. In these cases, mobile glass repair is a safer alternative to driving to a separate location.