Windshield Replacement Tips
Do you have a craack in your windshield? Here are some winshield replacemnet tips to consider after your repair.
We Are The Best In Auto Glass
Call Now For Affordable Auto Glass Repair & Replacement!

Call us: 251-348-1852
chambersautoglassllc@gmail.com
We Serve All Of Baldwin County, Alabama
Windshield Replacement Tips
Replacing your windshield can be very costly, especially if you paid out of pocket. Knowing how to take care of a newly replaced windshield, therefore, is critical towards maintaining your investment. Here are a few windshield replacement tips to keep your windshield in good condition and ensure it lasts longer.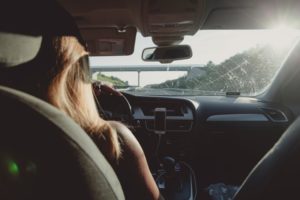 Windshield Replacement Tips
If you are in need of a windshield repair, this post should help you know what to do after your windshield replacement. It comes in handy if you either didn't listen to or forgot the care instructions given to you by your windshield technician.
How Soon Can I Drive My Vehicle?
Different types of windshield glass have similar wait times. How long the adhesive takes to dry is affected by the temperature, humidity and type of adhesive. Generally, the adhesive will need about an hour to dry but if it's unusually humid or special adhesives are required, the drying time may extend up to 24 hours.
How long to leave tape on after replacing your windshield?
If part of your windshield replacement involved the use of tape, you'll want to leave it on for at least 24 hours after the installation was completed. This gives the seals enough time to dry completely without the chance of rain, dust, dirt and other debris ruining the installation. The tape also helps to hold the windshield in the correct position during the drying process.
When Can I Get a Car Wash?
Car washes use high pressure to remove dirt, dust and grime from our vehicles. If the moldings and sealants used during the installation aren't yet dry, they can be damaged by the high-pressure jets used in a typical car wash. However, if you're dead set on washing your car within 24 hours of replacing your windshield, you should strictly avoid any high-pressure hoses near the windshield. Your best bet, therefore, is to hand wash the car. Also, you don't need to worry if there's a storm in the forecast as rain isn't under any pressure.
Take It Easy
After replacing your cracked windshield, the molding and sealant used for windshield replacement are vulnerable for the first 24 hours after installation. That means you should be careful with your vehicle to avoid any unnecessary shaking or jarring. As such, try to keep off any unusually rough terrain or going off-road. You also want to avoid slamming your car door as it causes pressure in the vehicle which may pop the windshield loose. If possible, consider leaving the windows gapped a bit to avoid high pressure inside the vehicle and allow hot air to escape.
Leave a Window Cracked
Another useful tip is to leave one window cracked at least an inch for at least eight hours after the installation. This allows pressure to escape and prevents sudden increases in pressure from closing the doors.
Bottom Line
These simple windshield replacement tips will help you to maintain your newly replaced windshield. Spare some time to care for your windshield and you can extend the life of the glass and also prevent expensive repairs down the road. It's also important to hire professionals for the installation to ensure the job is done well. For more information, our experts here at Chambers Auto Glass can assist you with your auto glass needs.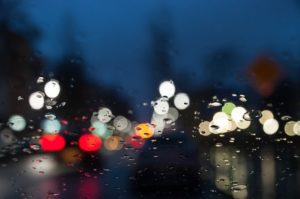 What makes us THE BEST AUTO GLASS COMPANY in Baldwin, Alabama?
Lowest Prices Guaranteed!
We pride ourselves in offering the most affordable pricing in all of Baldwin, Alabama
Our technicians will drive to you anywhere in the Baldwin County, Alabama area for FREE. That's a great deal!
We have over 32+ years of Auto Glass experience and are AGSC Certified technicians!
Windshield Wipers? Oh YEA! They Work.
Find your windshield wiper switch. The windshield wiper switch is a long switch, straight or leveled, situated to the side of the steering column. In the event that you experience difficulty finding your wiper switch, counsel your vehicle manual guide or contact the vehicle's maker. 
Bring the windshield wiper switch toward you. When you pull the windshield wiper straight back and far from the Steering column, two parallel surges of windshield wiper liquid ought to launch onto the windshield. On the off chance that your windshield wiper liquid does not turn out when you pull the windshield wiper switch, or on the off chance that it just turns out in a powerless stream, check the level by opening your hood and finding the wiper liquid tank. Refill it when necessary. 
In the event that your windshield wipers don't work, take your vehicle to your nearby vehicle auto shop and get them fitted with new wipers. You could likewise attempt to locate the correct windshield wipers yourself, however try to check your vehicle's maintenance guide in advance so you get the correct length. 
Let go of the windshield wiper switch. When you think the windshield has gotten enough wiper liquid and has been scoured satisfactorily by the windshield wipers, let go of the switch to stop the cleaning procedure. On the off chance that your windshield wiper liquid is leaving streaks or spreads, think about refilling it with an alternate mix after using the present supply. On the other hand, you should seriously think about putting resources into another pair of wipers. Consult the staff at your nearby auto care for guidance specific to your vehicle. 
Windshield wiper cutting edges ought to be changed routinely every 2 to 3 years. 
In the event that there are some buildups on the wiper blade itself, try cleaning the blades down with isopropyl alcohol or mineral spirits.
Baldwin County Windshield Replacement
If you live in the Baldwin County and need windshield replacement Chambers Auto Glass offers high quality professional windshield replacement with warranty. We are detail oriented, highly skilled, and ensure that every single job is done quickly and correctly. Take a look at our 5 star BBB review to see what others are saying about our windshield replacement and auto glass services.
#1 Auto Glass Company in Baldwin County, Alabama!
Call now for deals! (251) 348 1852
Get the lowest Auto Glass Repair & Replacement Prices in Baldwin, Alabama!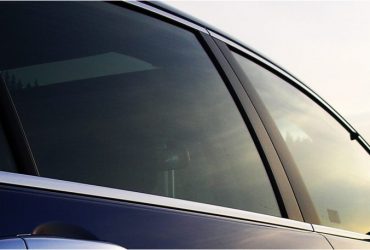 We provide expert consultation and accurate price estimate for glass replacement. We are a Preferred Provider of major insurance companies and will file the claim for you.
Rock chip and crack repairs start at $45! Our prices are lower than competitors! Get all your auto glass repair done right. The first time! We drive to you, FREE OF CHARGE!