The #1 Auto Glass Windshield Repair in Foley, Alabama
Call now for deals! (251) 348 1852
Get the lowest Auto Glass Repair & Replacement Prices in Foley, Alabama!
Fill our form for immediate help!
For Assistance, Please Call
Lowest Prices Guaranteed!
Here at Chambers auto Glass we are the local preferred provider of major insurance companies and will file the claim for you!
Over 35 years of Industry Experience we are glad to offer quick, safe and helpful mobile windshield services. Regardless of whether you are at your home, office, school or wherever, one of our prepared professionals can generally come to you for your mobile windshield fix needs. Regardless of your schedule, we will figure out how to accommodate you in a quick, safe and convenient way.
As one of the best mobile auto glass replacement services, we are specialists in windshield chip repairs and windshield crack repair. Because of this, we consider it to be our job to always analyze and write about the impacts of windshield chips and windshield cracks with regards to your driving safety. Research has demonstrated that small chips and cracks can rapidly fall apart into larger areas of damage which would then be able to pose risks to your wellbeing and safety while driving. Because of cracks and chips spreading into more damage to your windshield, it is essential to have windshield chip repair services, auto glass replacement and windshield crack repair services performed on your vehicle at your most convenient accommodation.
Why Chambers Auto Glass is the #1 Auto Glass Company
Chambers Auto Glass offers a wide variety of auto glass services. And, best of all, we come to you free of charge. Some of our services include:
Windshield replacement

Door glass replacement and repair (put back on track)

Quarter glass replacement

Back glass replacement
Rock and Chip Repair Foley, AL
We can fix your cracked or chipped glass if its the size of a quarter or smaller, which saves you from buying the whole windshield. Be sure to get repaired before season change (temp change will cause to run) Defroster or heater
FREE with full coverage insurance, Most insurance companies will waive your deductible and pay for the repair.
We will file your claim for you We won't raise premiums because insurance wants you to see so you won't wreck and cause them more money
Satisfaction Guarantee
Home of the NO-LEAK GUARANTEE
LIFETIME WARRANTY AGAINST WORKMANSHIP AND MATERIAL DEFECTS AS LONG AS YOU OWN YOUR CAR
Speedy service
Most installations take from 45 mins to 1 hr. but we take our time to do the job right the FIRST TIME
Most of the time is same day turnaround or next day service,
Make an appointment to lock in your installation.
Best Prices
$40 to $50 lower

than the competition!
We have low overhead so we can beat anyone's prices.
We search multiple vendors that have competing price lists and choose the best price.
Once again, we don't charge extra for mobile service, the other guys do!
Auto Windshield Repair Daphne, AL | Auto Windshield Repair Fairhope, AL | Auto Windshield Repair Foley, AL | Auto Windshield Repair, Spanish Fort, AL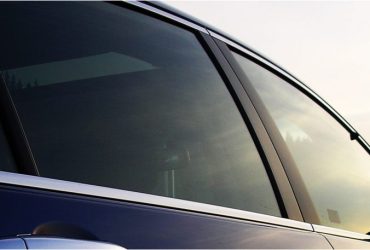 We provide expert consultation and accurate price estimate for glass replacement. We are a Preferred Provider of major insurance companies and will file the claim for you.
Rock chip and crack repairs start at $45! Our prices are lower than competitors! Get all your auto glass repair done right. The first time! We drive to you, FREE OF CHARGE!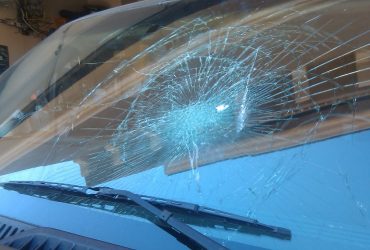 It happens to everyone! A big truck kicks up a big rock and it cracks your windshield going 60. Let's get that annoying crack patched!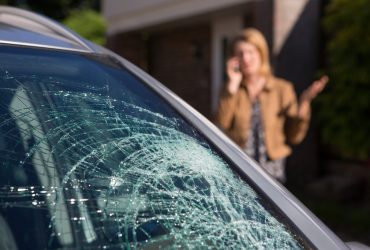 We are experts in chip auto glass repairs. If your windshield got a chip or any similar damage we will make the drive to you free.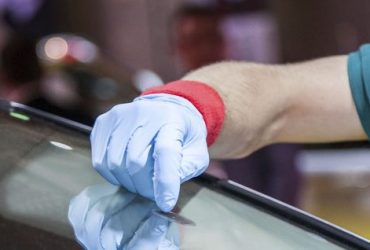 Long Cracks often occur when you already have a small crack, water seeps in and it freezes. Get your glass repair today!
Windshield Repair In Foley & The Impact Of Extreme Weather Conditions
One of the primary reasons that generally might not seem like harm can quickly develop into something genuinely severe due to bad climate conditions. 
For instance, in colder temperatures, windshields may change shape and become somewhat more concave. This can make chips and cracks spread out evenly. The colder the climate, the quicker the splits will develop. 
In any case, it isn't simply cold climate that is an issue. The impact of warmer climate can likewise make small areas of damage in your glass spread when changes in the windshield's temperature happen. This issue can be exacerbated by the abrupt cooling impact of turning on the air conditioning in your vehicle.
Most insurance companies cover windshield crack repairs and windshield chip repairs at 100% coverage with no deductible. We would be happy to help you with your questions regarding insurance coverage for all your Auto Glass Repairs in Foley, AL.
Our Windshield Repair Starts at $45
We make sure you get the best prices in Auto Glass Repair and Replacement. Guaranteed.